Youth hostel Kraków – Sokolska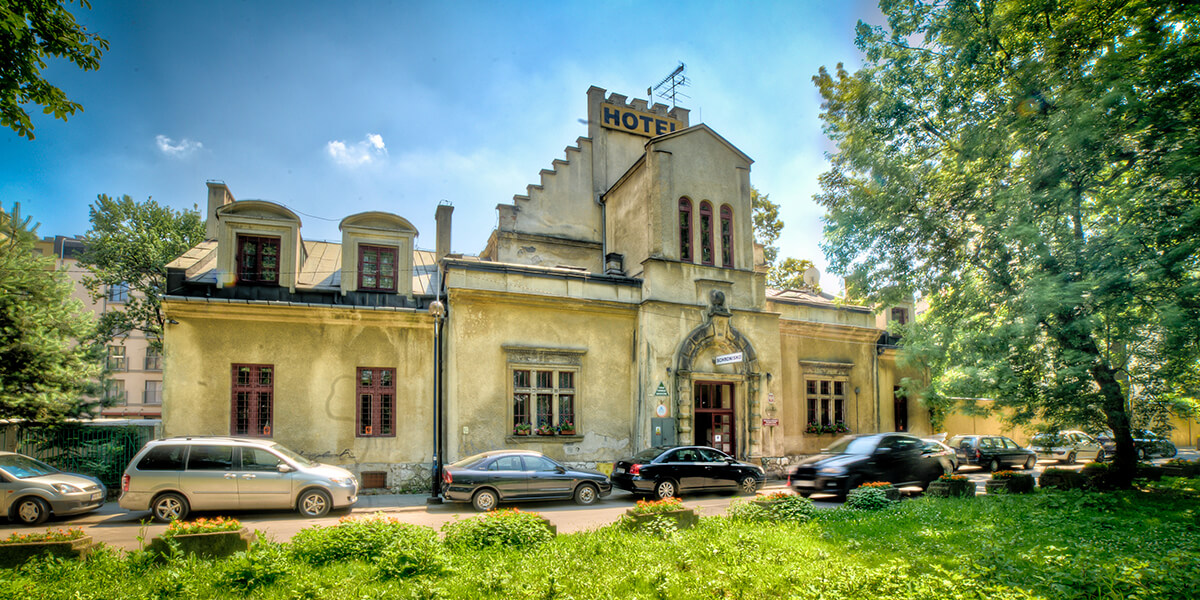 SYH Kraków – Sokolska is an exceptionally attractive place, located near the Vistula boulevards, ideal for accommodation in the centre of Krakow, in the Podgórze district. Convenient location, secluded and peaceful area is conducive to rest after sightseeing Krakow and its surroundings, or after hours spent studying. The direct vicinity of Nowacki Park mutes the sounds of traffic and the renovated historic building "Sokół" in which we are located enables comfortable accommodation.
SYH Kraków – Sokolska is located about 1 mile from the Wawel Castle, and no more than 10-minute walk to the Kazimierz district. In the area there is a bus and tram stop from which you can get directly to the Main Railway Station, Main Market Square, or to the Salt Mine in Wieliczka.
We provide a complete accommodation base for individual tourists planning to visit Kraków, smaller groups, or students wishing to relax after classes.
WE OFFER
45 beds in renovated rooms: 2, 3, 4, 5, and 6 bed rooms with washbasins and 2, 3 and 4 bed rooms with bathrooms, with TV sets,
sanitary facilities with hot and cold water, showers,
fully equipped self-service kitchens (fridge, kitchen utilities, microwave oven, electric oven, kettles),
plasma TV set,
free Wi-Fi,
iron and ironing board,
hair dryer,
washing machine,
possibility of renting bicycles.
Near our hostel there is a parking place where you can leave the car or coach. In the nearby Nowacki park you can use the basketball court and the playground for children. In the vicinity of the "Korona" sports club there is a bicycle rental.
Our friendly service team will provide information and take care of our guests' requests in a professional manner.
WE PROVIDE A FRIENDLY AND PROFESSIONAL SERVICE – WELCOME!